Our Rug Care Services
Omaha's Rug Cleaning and Restoration is a full-service rug care facility.
We take pride in helping you to keep your rugs looking their best and smelling their freshest. We provide a full line of services designed to help extend the life of your rugs.
Call us today with any questions you may have about the rug care services listed below.
(402) 212-1275
We invite you to review our full line of services or use the buttons below to jump to a specific topic.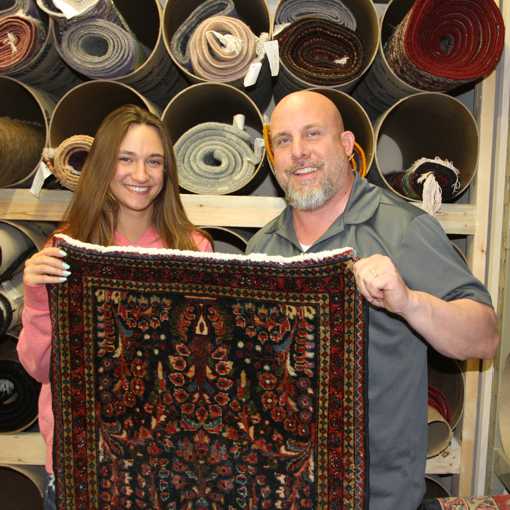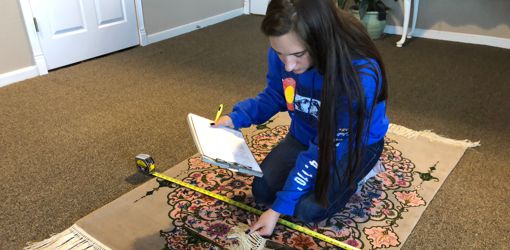 We take the time to inspect each rug prior to cleaning. We test the dyes for stability, and look for stains, moth damage, and any worn or damaged areas of concern that may become problematic during cleaning. We also look closely at the fibers of your rugs because wool, silk, cotton, and other specialty fibers all respond differently to cleaning. Inspecting allows us to design a "best-method" approach for each rug that comes in for care.
Dusting/Particulate Soil Removal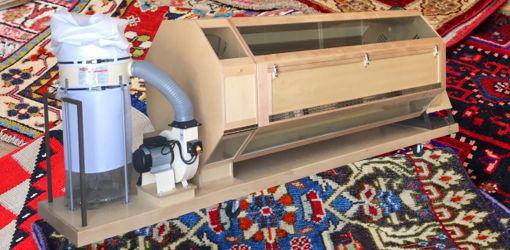 The most effective way to clean a rug and prolong it's life is to remove ALL of the heave dry soil and sediment that had sunk down in between the fibers and to the bottom. It used to be that the only way to remove this dirt (and not very effectively) was to shake it out … OR …Beat it out… Instead, We use the Rumbler…A powerful  machine designed to combine tumbling action with airflow to remove dirt trapped deep in the the back of a rug. It shakes loose the trapped dirt from deep in the foundation and in between the rug fibers..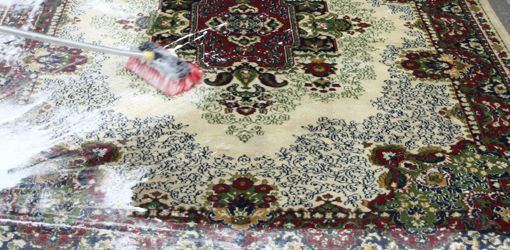 Your rugs are never sitting in a bath with other rugs. Each rug is cared for individually, so that there is never a risk of cross contamination, or a necessity to use bleaches in the tub to reduce bacteria levels. Not all rugs are washed or cleaned the same way. We will always employ the best method for each rug.
Guaranteed Pet Odor Control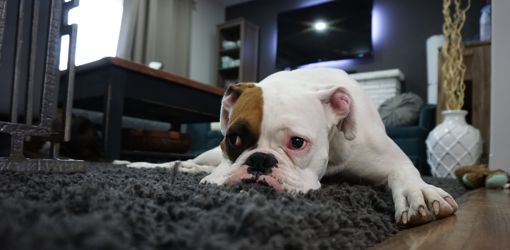 Our focus here is not only the visible pet urine or feces, but also the interior part of your rug, where the worst part of the pet damage is hiding. Surface cleaning and over-the-counter topical sprays can't get to the odor-causing bacteria deep within the fibers of your rugs. Our GUARANTEED pet odor control treatment ensures that your rugs will be sanitary, fresh, and clean.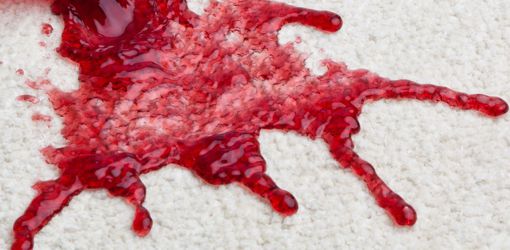 Professionally applied protector will give you an extra window of time to attend to a spill or stain. If rugs are left untreated, spills are absorbed quickly, potentially becoming permanent. Protectors also help soils to release from the fibers during vacuuming, but regular maintenance is still necessary to keep your traffic areas clean. We can apply protector to your rugs and wall-to-wall carpets!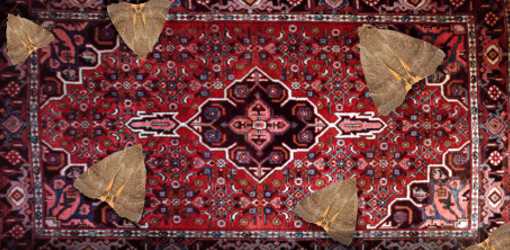 If you suspect a wool moth infestation, or see signs of moth damage, call us! We'll come to your home and do a complete inspection, looking for adult moths, larvae, and casings or webbing with new moth eggs. If we find any evidence of an infestation, we will contain and remove the infected textiles for cleaning and will refer a pest control company if necessary. Remember to have us apply a preventative moth treatment before placing your rugs in storage.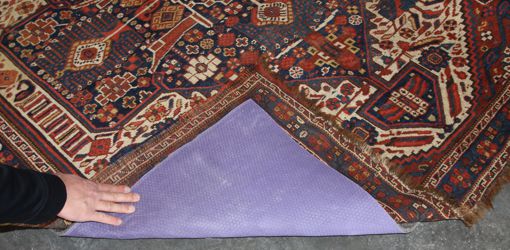 Omaha's Rug Cleaning & Restoration provides custom cut rug padding for your rugs. Having a quality pad under your rugs helps extend their life, gives a bouncy feel under foot, and actually helps protect the floors under the rug by filtering away tracked-on gritty soil. If your pets have stained your rugs, consider replacing the pads more often than the recommended 3-5 years.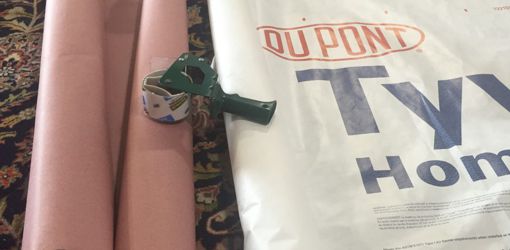 Depending on the length of time your rugs will be in storage, we will suggest a wrapping method that best suits your needs. If you'd like us to store your rugs for you, let us know! We'll be happy to provide a FREE quote. Any rug that is going to be put into storage for any length of time should be treated with a moth preventative.
Color Correction/Dye Bleed Repair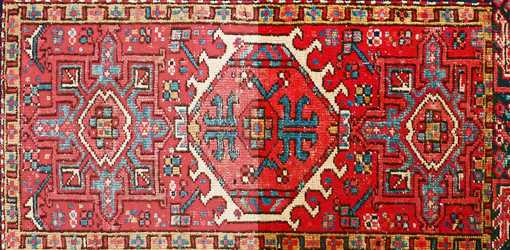 Whether the damage is from a flood, over-the-counter spotters, pet damage, or UV fading, we are likely able to correct it! Save your rug from the trash! Have our color specialists provide you with a FREE color restoration quote.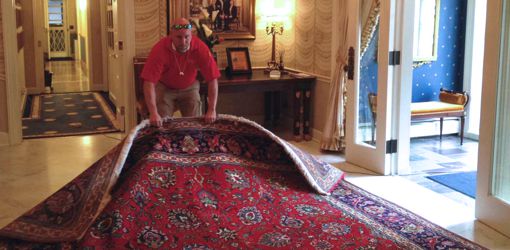 Omaha's Rug Cleaning & Restoration provides FREE pick-up and delivery within the Omaha/Lincoln area on any order totaling more than $250.00. Pick-up and delivery days are limited to Tuesday and Thursday, or by special appointment. You may pick-up or drop off rugs to the shop Monday – Friday between the hours of 8:30am – 5:00pm, or on Saturday by appointment. 
Rug & Fringe Repair/Rug Restoration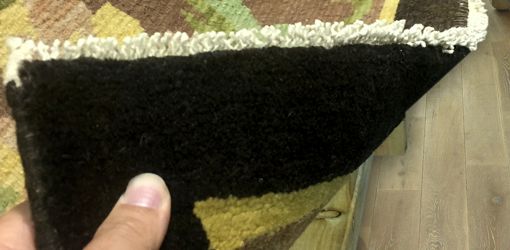 If your rugs are showing some wear & tear, our repair team will be happy to offer you a FREE repair quote. Most repairs are done right here – damaged fringe, frayed corners, broken or worn side cords, unraveling ends, small holes, and patches. If the job requires extensive re-weaving, we are able to obtain an estimate, bundle, insure, and ship the textile to our master weaver in Pittsburgh for a full restoration.
The stores and veterinarian offices are full of over-the-counter pet stain removal products to choose from, but they can be very damaging to wool rugs. WOOLZYME is a ready-to-use, effective spot remover that is designed to be safe for use on wool and other specialty fibers. WOOLZYME neutralizes pet urine and odor, and leaves your rugs smelling fresh and clean. Pick up a 32oz bottle of WOOLZYME from us today for only $24.95!