What our clients have to say…
We are proud to provide professional, affordable service to our clients. Read what just a few of our satisfied customers have to say about Omaha's Rug Cleaning and Restoration.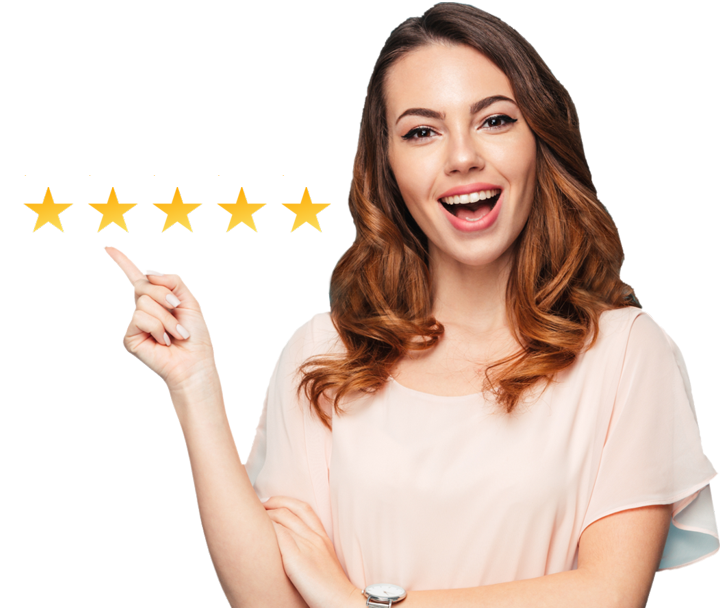 The rugs look great. We appreciate the rug pads too! Everyone in the office is great but Meagan (sp?) is especially helpful and takes time to thoroughly explain processes.

I was very pleased to find your company, and I have to say your service was exceptional. I wasn't sure my two rugs could be saved. They were in bad shape and needed specialized attention due to pet damage and odor. I am delighted to have them back now and looking like new. Cam and Megan were a pleasure to work with.

Cameron has cleaned three of my oriental rugs and did a beautiful job on all of them. He is very knowledgeable about oriental rugs and the customer service is outstanding. He also helped me pack and ship a rug I sold on eBay and saved me shipping costs. We are lucky to have him in Omaha!

We wanted to delay using the coupon we had purchased and they were willing to do that. They arranged a date convenient for us.  They came and picked up the rug on time.  They worked with us on a delivery date and arrived on a time to deliver the rug.  They took time to arrange the rug where we wanted it.  They were very polite also.  The rug looks great!

Rugs look beautiful and I've been telling everybody about them.

The rug looks great, better than what it did and wife was happy with it. We are thinking of bringing our other rug in to have cleaned.

Totally convinced we'd have to throw out a wool area rug because of extreme cat use over the years, I stumbled on the website of Omaha Rug Cleaning and Restoration. Their video gave me hope that the old rug could recover. After going above and beyond in multiple cleanings, this company brought new life back to a rug I was sure was beyond any help. We highly recommend Omaha Rug for their work, their reasonable price in restoration and great customer service. Thank you all!

Rugs were picked up an delivered on schedule and cleaned very well. Company was very
professional and easy to work with.

Timeliness, Thoroughness, Quality, Customer Service
I wish everyone treated customers the way I am treated at this place. They are great!

We used two other oriental rug cleaners in town and neither got the spots out, the rugs actually looked untouched when we got them back. Rug Spa picked them up, cleaned and put a stain guard on them, and returned them to my house. Not only are all the spots removed, they look amazing, so bright and clean. I would definitely recommend and use Rug Spa again.

The rugs just look great. My wife is SO happy! I know there was concern with wear in the one rug, but if its there I don't see it. You guys did a great job, we are very happy. Thank you.

Both rugs look wonderful and I will for sure be a return customer as well as refer others your way.

Cameron was very knowledgeable and easy to work with. The rugs needed a lot of work so I expected a large bill. All of our questions were addressed and problems solved. I would definitely recommend this company to anyone who has oriental rugs. 

Omaha's Rug Cleaning & Restoration's owner came out to give us a bid to clean two area rugs, a wool oriental rug from the front entry that had not been cleaned since we purchased it 10 years ago and a wool waffle weave rug from our hearth room which had been cleaned before.
I explained to him how I spilled a glass of red wine on the hearth room rug and cleaned it up with club soda which removed the red but a shadow of where it spilled remained.  I told him this was the second time I did this and the company that cleaned it before did a good job but if you knew where to look there was a trace of the stain.  He was positive the stain could be successful removed.  He was very knowledgeable and gave us other suggestions for our rugs, the right pads to use, other treatments that can be used and why our great room rug's backing was leaving a white dust on the floor.  There was no sales pressure to add any of these services and it was more for educational purposes.  It was comforting to know that he knew what he was doing and that my rugs were in good hands.
When they returned with the rugs, we were extremely pleased with the results.  The front entry is a dark brown and we knew it was in overdue for a cleaning.  We couldn't believe how bright it looked.  The hearth room rug turned out as promised…no trace of the red wine stain.  The turn around time was reasonable and returned as promised.  The men picking up and dropping off the rugs were polite and professional.  I give Omaha's Rug Cleaning & Restoration my highest recommendation.

The rugs turned out beautifully! I will highly recommend Omaha's Rug Spa and  also will be a returning customer. I couldn't thank you guys enough.

We brought in our Alpacha rug that had pet damage. Now our rug is perfect. My cat now can't smell the other cat and I can't smell anything, so you guys did a great job and I will be bringing my other rug out to you guys.