 Get Started Today!
Your Clean Rugs Are Waiting
No Appointment
Required For Customer Drop Off.
Guaranteed Pet Odor Control
Serving Omaha, Lincoln, and Surrounding Areas
Welcome to Omaha's Rug Cleaning and Restoration. We are a locally owned and family operated full-service rug cleaning company, proudly serving Omaha, Lincoln and surronding areas. With over 20 years of experience in the industry, our team specializes in professional rug cleaning services, as well as rug repair, rug pad, and fiber protection services.
We understand that your area rugs are an investment, and we're committed to helping you protect that investment and keep your rugs looking and feeling their best for years to come. Whether you're looking to remove tough stains, repair damage, or simply refresh your rugs, our team has the expertise and equipment necessary to get the job done right.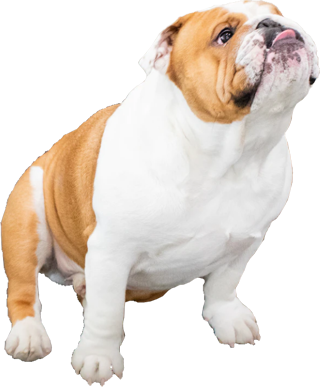 Got pets?
Protect your floors with our Pet Urine Barrier Rug Pad! Our rug pads add non-slip cushioning and act as a barrier against pet urine, preventing damage to your floors.
We custom cut to fit your rugs for maximum protection and comfort. Contact us today for top-quality rug pad services in Omaha, Nebraska!
The Importance of Rug Pad
Our vast experience and the fact that we use the best tools and products available guarantee that your area rug is safe and will be cleaned to the highest of standards.
If you have any questions please call and we will be more than happy to help.
(402) 212-1275
We Offer Pick-up and Delivery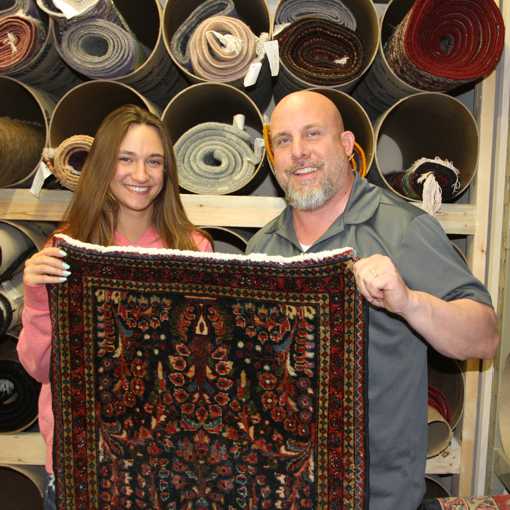 Even though we are located in the heart of the Midwest
We clean rugs from all over the world!
Persian
Turkish
Pakistani
What People Are Saying About Us
I have used this company twice in three years and I absolutely love the professionalism, and the quality of how my rugs have looked after words. I cannot say enough good things about this company and will continue to take my rugs there! Nice job guys!
Eduardo Chavez
2022-07-26
Great service.
I had my rug and runner cleaned and they look great. A day or so after getting them back into the house, my dog chewed on the edge of both and Omaha Rug took care of it! The promptness and professionalism of this company is amazing. I also love the pick-up & delivery service they have available.
Darlene Carmona
2022-07-16
WOW! My area rugs look great. First time user of this service and was very happy from start with the phone call to finish of the delivery of the rugs. The pickup and delivery service were wonderful. I received a call after their examination of the rugs. The cost and cleaning process was discussed. Lovely caring and thorough people to work with. I think I talked to someone on the phone named Kris. What a delight. This will be my "go to service" for all my area rug cleaning.
We just moved to the area and needed two rugs cleaned, so I did a little research and decided to give Cam a call. I knew immediately this was the place I wanted to do business with. Cam was professional and knowledgeable with the treatment we selected for my rugs. Drop off was easy and working with Megan through the rest of the process was a pleasure. My Persian machine made rug was back to looking brand new and my Turkish hand made rug has never looked so good! The colors really popped and the texture was extremely soft! Thanks so much for all the help. You've earned a customer for life. -Mike
We are a fellow rug cleaning and repair shop in Boise Idaho, Fiber Specialties. We recently had one of our favorite clients bring in a rug in serious need of some more difficult repair work. This rug is of high value with a great back story and is very dear to our client. We entrusted the services to Omaha Rug Cleaning as they have an outstanding reputation in the industry for quality repairs and cleaning. We shipped the rug to Omaha Rug and when we received it back we were thrilled, the repair was beautiful. The cost was extremely fair and the turn around time was as fast as you can get industry wide. Our client loved the work and loved that their rug was given decades of new life. Thank you Cam and Megan at Omaha Rug Cleaning and Restoration!
Linda Campbell
2022-05-17
I am very pleased with the quality of service that I have received. My carpets look brand new. Linda
Danie Denise Oberpriller
2022-05-14
Nicole and Cam cleaned two rugs for me: a large, living room rug that gets quite a bit if traffic and a smaller rug for another area. Took them in and were cleaned within a week. They worked hard to both clean the rug, and remove all pet hair. Their daughter (Megan) told me she got down on her hands and knees to remove the dog hair off of both of our rugs to ensure they were clean. We also got a new mat to go under the large rug for a very reasonable price. Brought them home and rolled them out today and they look brand new!! Thank you for the expertise Nicole and Cam. -Brian
Professional and courteous staff. Great job on our 8x11 area rug and timely turnaround. Would certainly call them again