Omaha's Rug Cleaning & Restoration
At Omaha's Rug Cleaning & Restoration, we are experienced in all rug cleaning problems and situations. Whether it's an elegant silk or a large room-sized wool or a simple synthetic area rug, we've got you covered.
Serving Omaha, Lincoln, and Surrounding Areas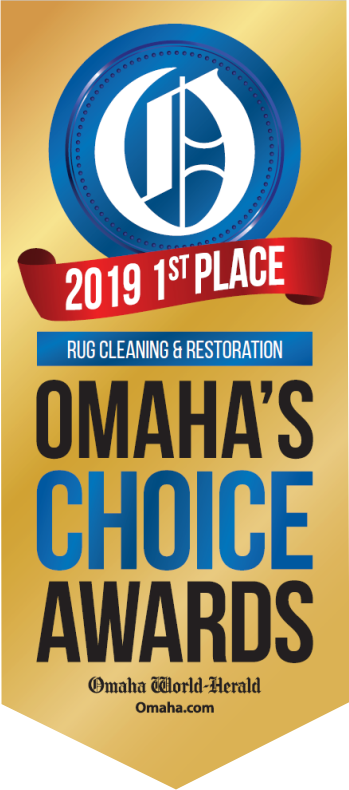 Our vast experience and the fact that we use the best tools and products available guarantee that your area rug is safe and will be cleaned to the highest of standards.
If you have any questions please call and we will be more than happy to help.
(402) 212-1275
We Offer Pick-up and Delivery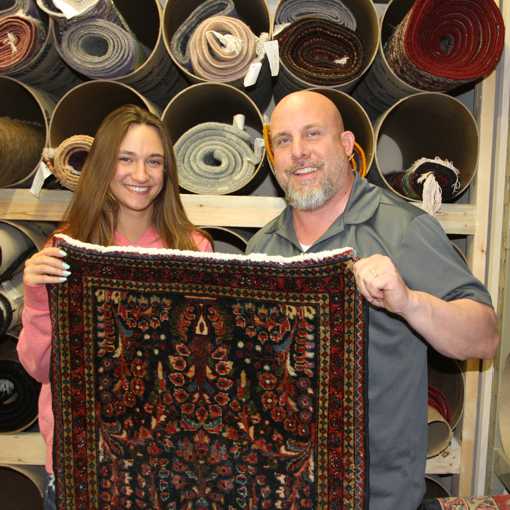 Guaranteed Pet Odor Control
Even though we are located in the heart of the Midwest
We clean rugs from all over the world!
Persian
Turkish
Pakistani
What People Are Saying About Us
I had a rug delivered to my house by two of the employees, the younger man was a sight to see. Worked well and did a nice placement for me 😉 I enjoyed watching him work and take directions from me.

ally alvarado


8/04/2019

They took such good care of my pricey Persian rug. Kept me informed of the process and cost. Everyone was so professional and nice! I would highly recommend them.

Jane Lowes


4/23/2019

I've been having the most difficult time getting the urine smell out of my area rug from my cat for weeks now, so I decided to take it here. Not only did they remove the smell, but they were THE most polite people I have ever encountered. Thanks again.

Alex Fitzsimmons


4/11/2019

I've been having the most difficult time getting the urine smell out of my area rug from my cat for weeks now, so I decided to take it here. Not only did they remove the smell, but they were THE most polite people I have ever encountered. Thanks again.

Alex Fitzsimmons


4/11/2019

I have taken rugs to Omaha's Rug Cleaning & Restoration three times now and as long as I have naughty dogs I shall continue to use their services. They are SO NICE to work with but most importantly, the rugs come back to me Naughty Dogs Symptoms Free!! The rugs are clean, smell fresh and I don't worry about a lingering odor being another Naughty Dog Magnet. Did I mention that they are super nice people??!!

Jeanine Trofholz


4/11/2019

Wow! Omaha rug cleaning and restoration did a wonderful job cleaning and repairing my grandmothers rug (she passed away and that rug means so much to me that i was so scared bringing it in!) And my expectations were blown out of the water. Cameron and his daughter Megan were so very informative and helped me with whatever need I had, I will for sure be recommending to all my friends. Thank you, thank you, thank you!

Paityn Bybee


4/11/2019

I am very impressed with this company. They saved my rug from the trash after my dog had an accident on it. i couldn't believe they got both the odor and the stain out. This company has great customer service and takes pride in their work, I highly recommend them.

Katy Kohlmeyer


10/02/2018

These guys are fantastic!

Mark Margrave


8/12/2018

They did an excellent job cleaning the upholstery on an antique chair I brought in. Friendly service, good price. Highly recommend.

Tom G


4/13/2018

Had a red wine stain on a friend's white rug that we couldn't get out with the home stain sprays! Cameron gave me a very reasonable quote over the phone and ensured if anyone could get the stain out - it would be Omaha's Rug Cleaning & Restoration. And he was right! The customer service was enough to make me a repeat customer (his wife helped carry the rug in so that I didn't have to juggle my 6month old and the big rug) but then he also got the stain out in less than 30 minutes so that I didn't have to make another trip out. Couldn't ask for better customer service!

Jessica Petersen


11/25/2017

Great knowledge of Asian carpets. Excellent cleaning and restoration capabilities. They also have an in home carpet cleaning service

Gary Baumert


9/02/2017

Cameron has cleaned three of my oriental rugs and did a beautiful job on all of them. He is very knowledgeable about oriental rugs and the customer service is outstanding. He also helped me pack and ship a rug I sold on eBay and saved me shipping costs. We are lucky to have him in Omaha!

Connie Miller


7/20/2017

I'll never go to another rug cleaner. They did such a great job with my two sheepskin rugs, I couldn't be more pleased. They are brighter, softer and so so clean. I am very thankful I found them. Owner and technicians were wonderful. Thank you so much!

Trevor Kelly


12/01/2016

I have 4 rugs which we got from our travels. Three of the rugs are all wool and from Iran. The other rug is a silk rug that we got in Japan. Cameron (I believe the owner) went over all the rugs with us and expained how he would clean them. We picked them up a week later. When we got them home and unrolled them I was really impressed. They look absolutely beautiful. This was a major relief because I was scared to have them cleaned. I would recommend Omaha's Rug Spa to everyone. I am so happy that my rugs look wonderful again.

Nicki Torskey


2/22/2013
DID YOUR DOG DO A NUMBER ON YOUR RUG?
Surface cleaning and over-the-counter topical sprays can't get to the odor-causing bacteria deep within the fibers of your rugs, but
our GUARANTEED pet odor control treatment ensures that your rugs will be sanitary, fresh, and clean.
As seen on the Morning Blend
View Cam Mayville on the Morning Blend Talkshow
Area Rug Tip: Move Your Rugs Around
This is one tip that may have a big effect in the condition and longevity of your rug. Moving your rugs around the house can sound like a very simple thing to do but it can really improve your rug's state.
Moving the rugs around can help avoid one particular area from being subjected to constant wear and tear. This wear and tear can be a source of cleaning and maintenance problems for your rug.
Trying to move a rug in your study room with a rug in your living room after a few months can balance things out and ensure not one particular rug receive a constant wear and tear from regular use.
Visit Us
Omaha's Rug Cleaning & Restoration
10345 Chandler Cir
LaVista, NE 68128-3256
Hours
Mon - Fri 8:30 am - 5 pm
Closed Saturday and Sunday