Expert Fine Area Rug Repair
We specialize in repairing handmade area rugs so they can be passed on from generation to generation, all while maintaining the value and integrity of your rug. Similar to professional cleaning, a proper repair consists of background knowledge and, most importantly, skill. If a repair job has been done correctly, it should last 50+ years.
A repair job should never be attempted on a rug If the person doing the sewing is unaware of the knowledge. That is why Cameron and Megan have been trained properly through the years to do handmade repairs, and now teach their own courses on how to preserve these art textiles.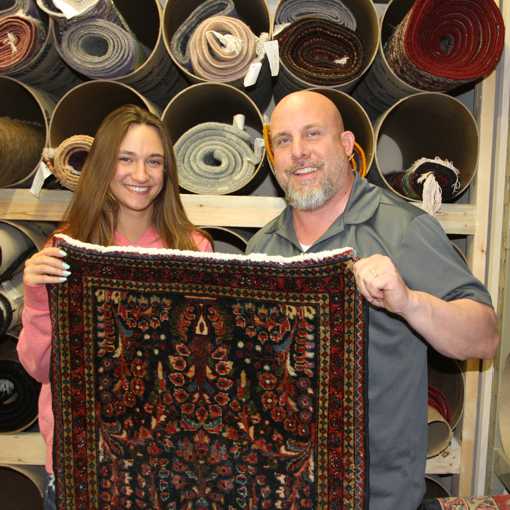 Cam and Megan Mayville – Father Daughter Team
Please note that we do not ship rugs out for repairs. Your rugs will be repaired in-house.
This page consists of many different repairs that we do here in our facility, but it does not consist of everything. No matter what form of damage you have on your area rug, let us take a look at it before you throw it in the garbage! Chances are, it can be fixed! 
Sidecord repair
Along with fringe, the sidecords on your area rug tend to take a lot of beatings. Vacuuming too close to the perimeter, too much traffic on the edge, or your new puppy that chewed off the corner, it can be fixed! We can re-wrap your sidecord to cover up the wear and make it look more uniform, and we can build a brand new edge that may have gotten torn off
Fringe Repair
The most popular form of damage that comes into our facility is fringe. Fringe can get damaged the same way sidecords can. In additional to this, fringe can also have bleach damage due to too much harsh chemicals used on the rug during a cleaning process in the past. Do not worry, we have you covered here too.
Use the slider on this rug image to view the Before and After results of a fringe repair performed by Omaha's Rug Cleaning & Restoration.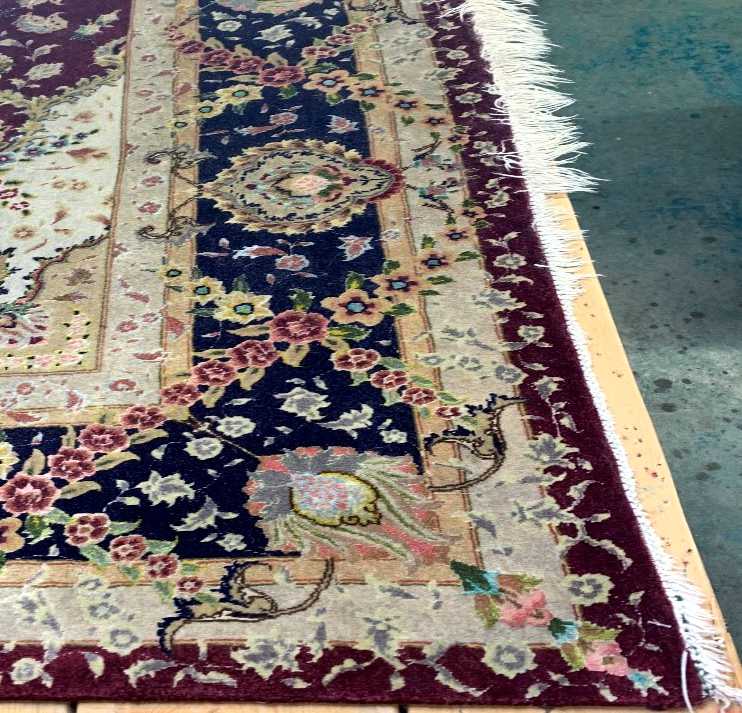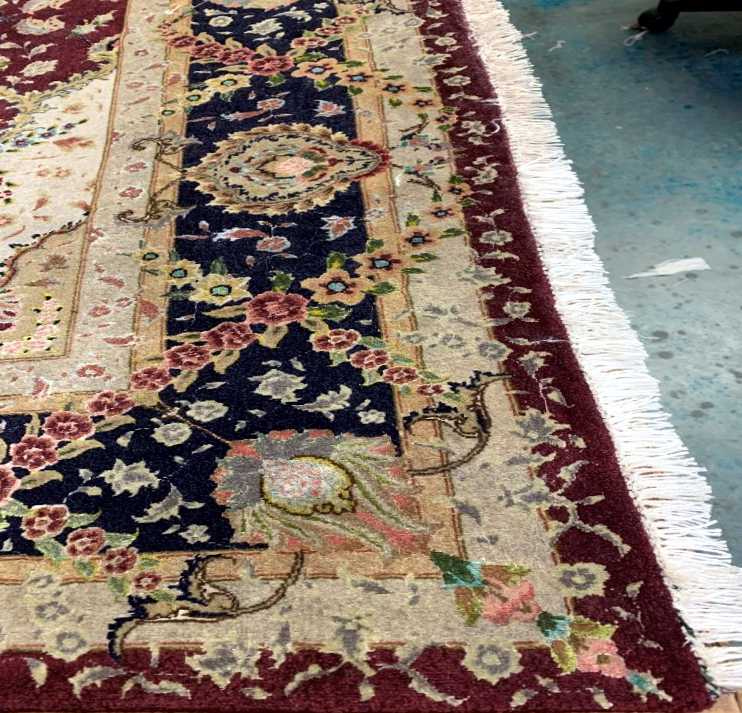 Weaving Repair
Weaving is a more advanced technique and takes a very long time to learn how to read a rugs story from the knots. The type of knot your rug is woven from, the original fiber chosen to weave this rug with, the colors and the pattern are all taken into consideration when a textile needs to be rewoven.
Use the slider on these rug images to view the Before and After results of fabulous woven repairs performed by our very own Megan Mayville.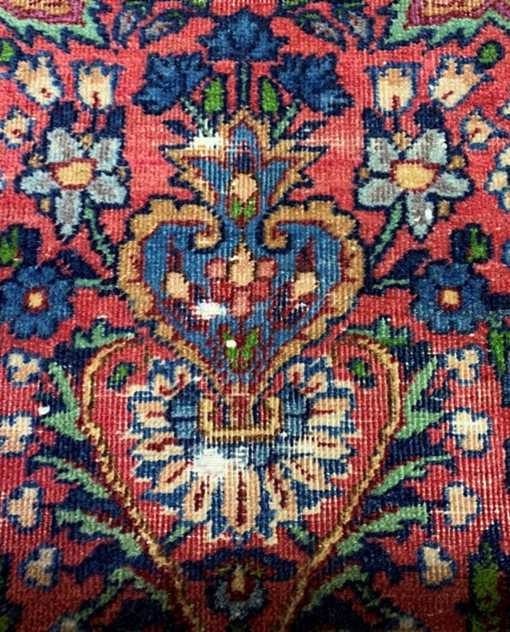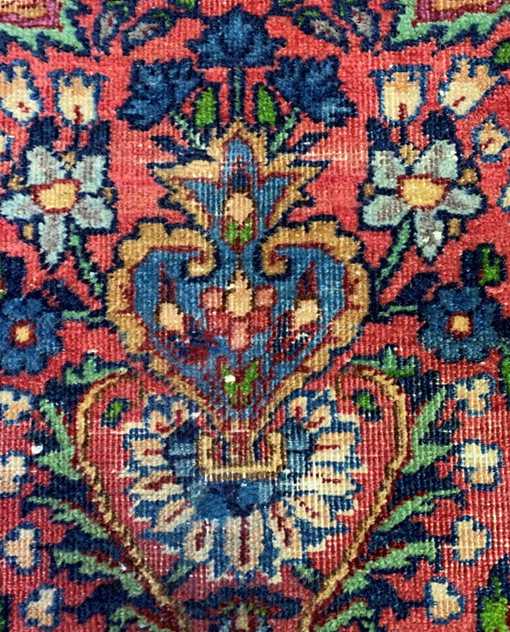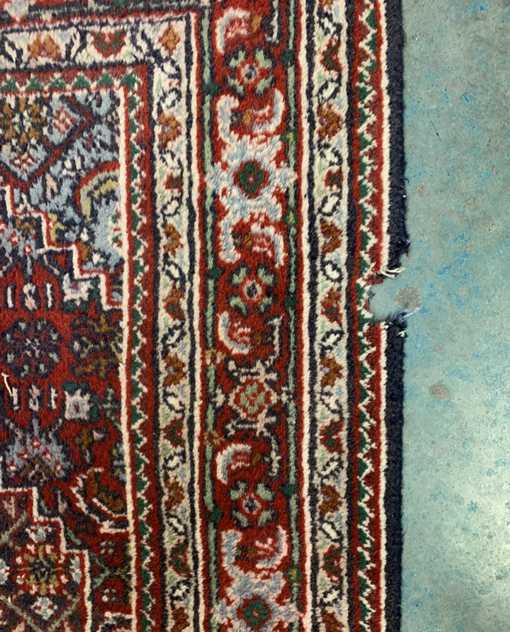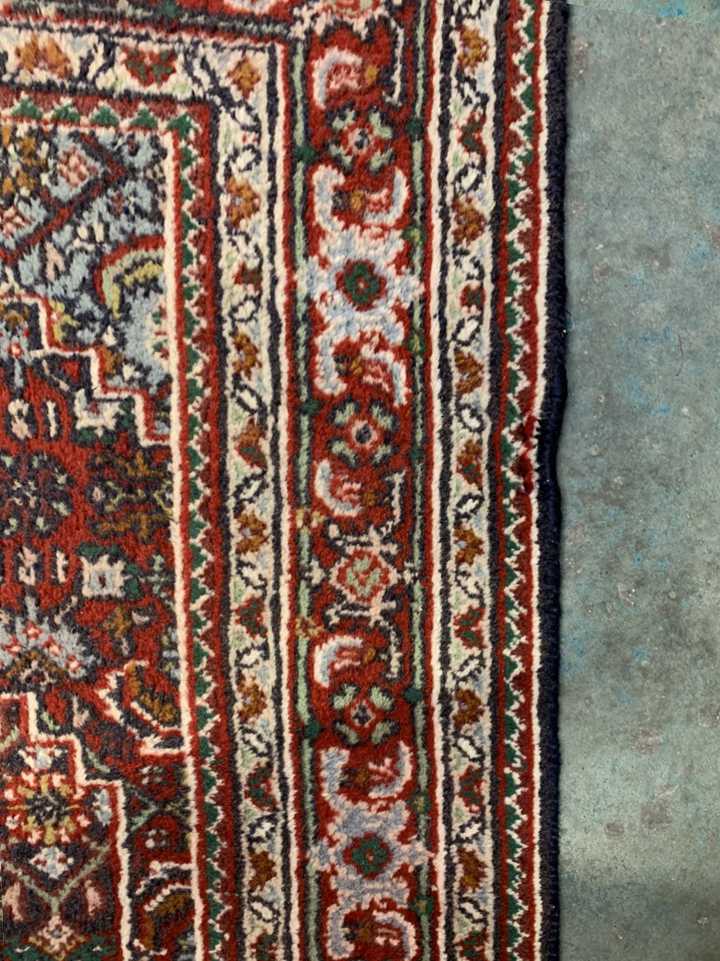 Patch Repair
Patching can sometimes be a better alternative to your budget and the value of the rug when you compare reweaving or using a patch. Patches are typically never a 100% match to the original pattern of the rug, but the goal of a patch is to secure the hole and the knots surrounding, while also adding fibers and patterns back into the rug to bring it back to life
Use the slider on this rug image to view the Before and After results of a fabulous patch repair.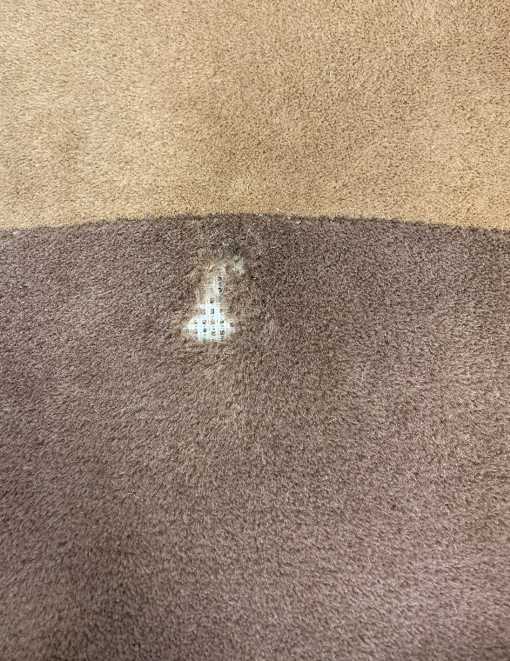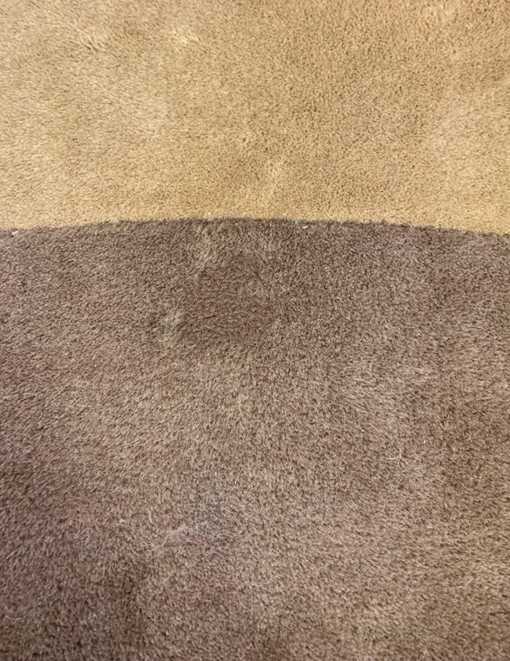 Omaha's Rug Cleaning & Restoration is involved with a team of rug experts throughout the United States. If you have a question about your rug that we can't answer we will be able to find the answer.
If you are in another state and do not wish to ship your rug to us to be repaired, just let us know your location and we will find someone in your area that we can trust to assist you in your rug needs.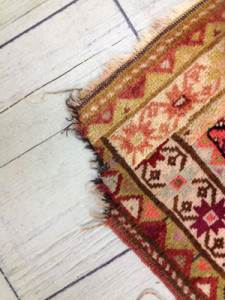 Do You Need An Appraisal?
Do you have beautiful rugs through out your home and need to insure them properly but you don't have an appraisal?
Here at Omaha's Rug Cleaning & Restoration appraisals are available anytime. To complete the appraisal, it will take about 10 to 14 business days.
If you have any questions please call (402) 212-1275.