Our Cleaning and Protection Process
Our entire rug care process was carefully designed with your precious rugs in mind. We use products and equipment specially created for the rug industry (not carpet cleaning) that are safe and gentle enough for silk, and wool,  and are of the highest quality.
Step 1:
Pick-up and Delivery
Omaha's Rug Cleaning & Restoration provides FREE pick-up and delivery within the Omaha/Lincoln area Monday through Friday on any order totaling more than $250.00. You may pick-up or drop off rugs to the shop Monday – Friday between the hours of 8:30am – 5:00pm, or on Saturday by appointment.
Step 2:
Pre-inspection and Photo Documentation
We take the time to inspect each rug prior to cleaning. We test the dyes for stability, and look for stains, moth damage, and any worn or damaged areas of concern that may become problematic during cleaning. We also look closely at the fibers of your rugs because wool, silk, cotton, and other specialty fibers all respond differently to cleaning.
Inspecting allows us to design a "best-method" approach for each rug that comes in for care. All of our customers are made aware of all of the information we gather after this process is finished, but before the cleaning takes place.
Step 3:
Cleaning Method Tailored For Your Rug
Your rugs are never sitting in a bath with other rugs. Each rug is cared for individually, so that there is never a risk of cross contamination, or a necessity to use bleaches in the tub to reduce bacteria levels. Not all rugs are washed or cleaned the same way. We will always employ the best method for each rug.
Step 4:
Dusting With Our 3 Step Dusting Services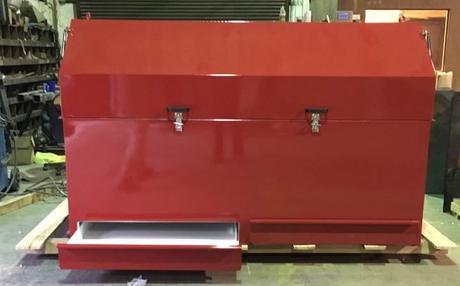 Because every rug is different, the dusting methods we use will vary depending on the level of soil found in the rug, and the overall condition and health of the rug. These methods include harmonic vibration, forced air dusting, and tumble dusting (tumble duster pictured). This important part of our process ensures that we remove as much dirt as possible before cleaning, allowing for the best possible end results.
Step 5:
Guaranteed Odor Control
(if needed)
Our focus here is not only the visible pet urine or feces, but also the interior part of your rug, where the worst part of the pet damage is hiding. Surface cleaning and over-the-counter topical sprays can't get to the odor-causing bacteria deep within the fibers of your rugs. Our GUARANTEED pet odor control treatment ensures that your rugs will be sanitary, fresh, and clean.
Step 6:
Clean Rug And Fringes
To ensure that your rug is getting the best clean possible, we clean all three sides. Yes, three sides. The front, back, and inside (or foundation) of your area rug. A professional must be able to access all three sides in order to achieve an efficient clean.
All of our rugs are washed in our 16' x 20' wash floor that is specifically designed and installed at an angle so all water and products used continuously exit the rug during cleaning. Your rug will not be cleaned on concrete. On average, the textiles cleaned in our facility go under 300-400 gallons of water.
Fringe is cleaned during the washing of the field of the rug, but the fringe is rinsed, groomed and shampooed by hand. Stains or other issues we or the customer is concerned with, are also taken care of during this time.
Step 7:
Flushing/Spinning the Rug
Omaha's Rug Cleaning & Restoration houses a 13'6" spinner that is designed to spin your area rug at about 1,500 RPM after cleaning. This step is designed to flush your textile out so no residue from any product we used during the cleaning step is lingering in your rug when it is brought home. When all residues have been flushed out, the rug spins for no more than two minutes. While the rug is spinning at a high rate of speed, the rug gets "suctioned" to the interior of the spinner that has holes all around the walls which allows about 95% of the water to be drained. Once the spinning process is complete, the rug is hung up on our drying rack and is able to dry in a matter of only a few days without the worry of growing mildew or dry rot.
This spinner may not be used on more fragile pieces, if this is the case, the water is extracted from your rug by hand.
Our cleaning cost also includes additional steps after the clean has taken place and the rug is 100% dry. This step can include an additional dusting, fiber conditioners if the rug needs it, hand grooming the field of the rug and the fringe, PH testing, and polishing of the area rug (our specialty secret)
Similar to the pre-inspection, having a post inspection is just as important. During this process we compare our notes that were written prior to the clean, and compare it to the rug after it is finished. Our main goal here, is to ensure that your area rug is meeting our standards before it is returned to you. Besides making sure our cleaning process did well, we like to check on the texture of fibers, brightness of the dyes, color evenness of the fringe and more. Along with this, we pay attention to the specific areas that we know you were concerned with prior to the rug coming into our care.
Step 10:
Prep For
Pick-up and Delivery
All of the rugs cleaned in our facility get rolled, wrapped at the ends, and placed into our floor-to-ceiling in-house storage system. This way, all pieces are stored in a safe place until the customer is ready for pick-up or delivery. We also wrap area rugs entirely in a thick brown paper or Tyvek upon request.