Dry Concepts Hosts Advanced Rug Washing & Oriental Rug ID Class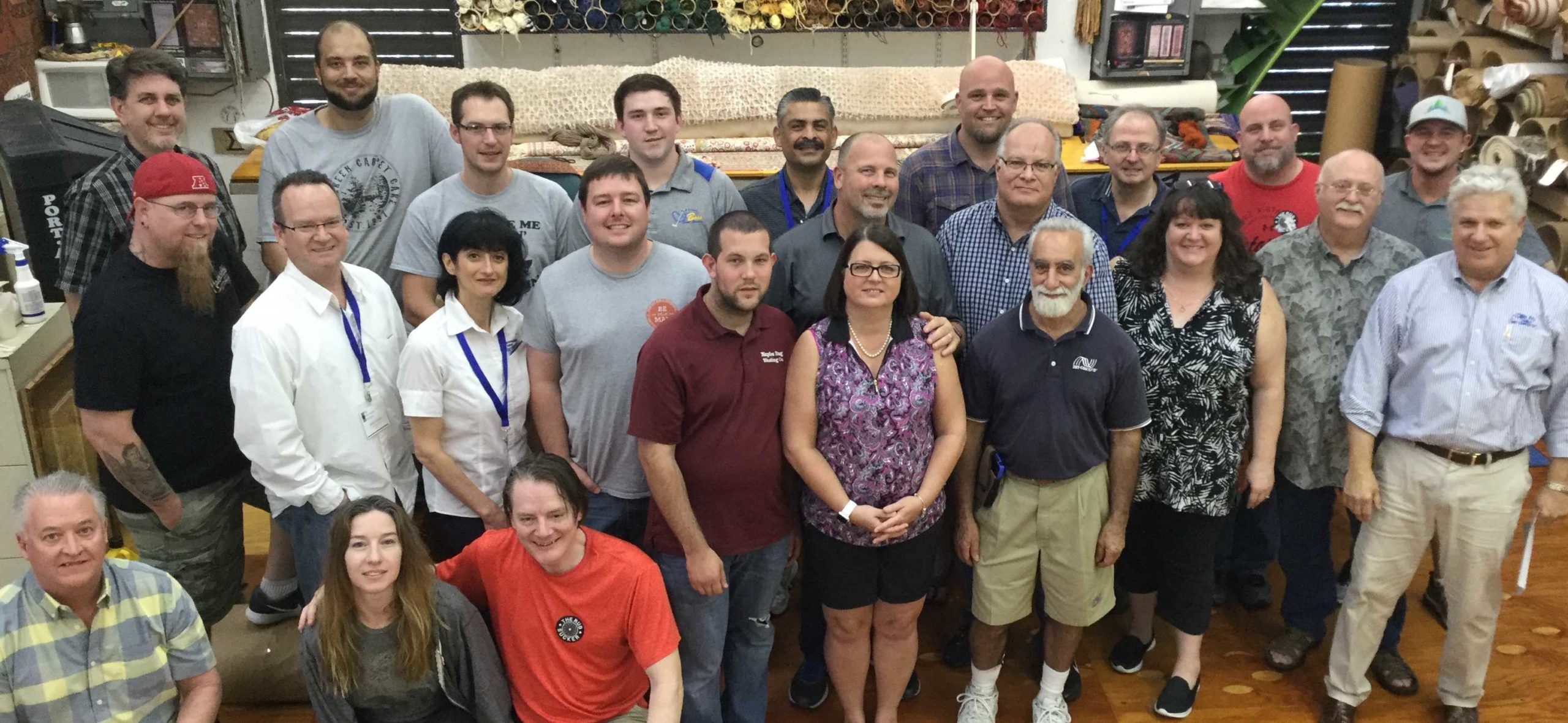 FOR IMMEDIATE RELEASE
Dry Concepts Hosts Advanced Rug Washing & Oriental Rug ID Class
OMAHA, Nebr., March 14, 2017 — Cameron Mayville, Owner of Omaha's Rug Cleaning and Restoration, was one of several instructors that invited a select group of fifteen Oriental and specialty rug washers from all over the United States and Canada to attend Rug Restoration Seminars "Advanced Rug Washing & Oriental Rug ID" class held February 27-March 2, 2017 at the amazing state-of-the-art facility of Dry Concepts in Davie, FL. Often working late into the night, this enthusiastic group openly shared trade secrets and swapped valuable tips that would not normally be shared between friendly competitors.
Cameron partnered with renowned rug washing and restoration specialist, Nathan Koets of Clean Oriental Rug LLC in Grand Rapids, MI and Paul Lucas, owner and lead chemist of ChemMax, a small-batch manufacturer of custom-designed rug washing solutions in Norton Shores, MI, as they taught and performed various cutting-edge methods of cleaning specialty rugs such as silk and faux silk Oriental pieces, rugs with dyes that are not stable and are expected to bleed, and animal hides. The esteemed group of cleaners also tackled projects such as re-latexing custom tufted rugs, and discussed important topics such as pre-inspection, area rug repair, water removal, contamination containment, and speed drying. Rounding out the educational event with hands-on Oriental Rug ID training was 23 year industry veteran Lynn Tall of Rug Advocate in Saugus, MA.
Excited to be at the forefront of rug education, Cameron has been sharing the advanced methods of cleaning and caring for specialty textiles that were learned at Rug Restoration Seminars "Advanced Rug Washing & Oriental Rug ID" class with other rug professionals across the United States. In addition to teaching others, Cameron employs these same techniques at his own shop in Omaha, NE with great success and customer satisfaction.
For more information on how Omaha's Rug Cleaning and Restoration can expertly help you care for your Oriental and area rugs please contact:
Cameron Mayville
Omaha's Rug Cleaning & Restoration
10345 Chandler Cir
Omaha, NE 68128-3256
Tel: (402) 212-1275
www.arearugcleaningomaha.com
Photo Credit: Rug Restoration Seminars
###